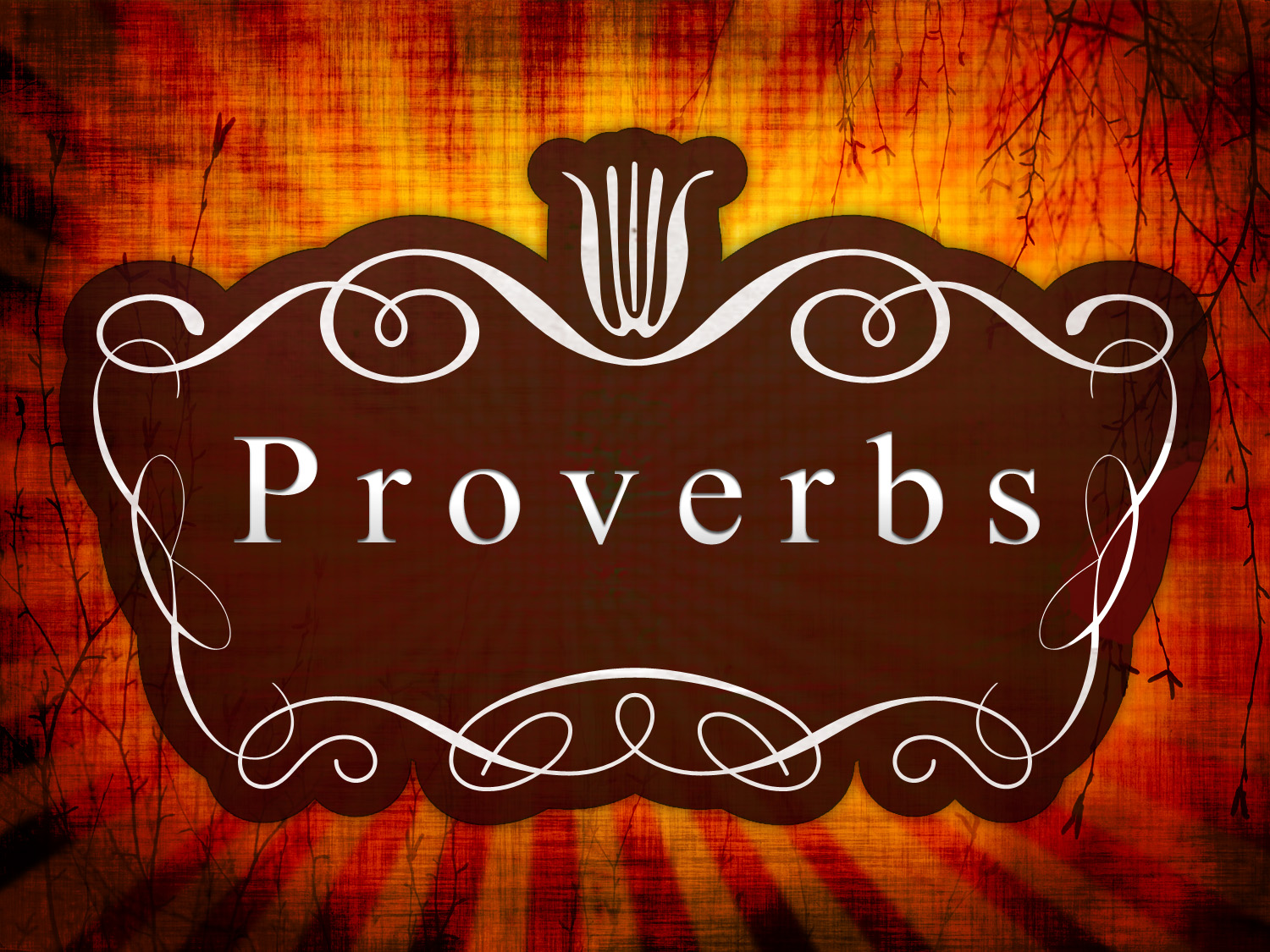 Trusting God


What do we mean when we say we trust God?

To Trust means:
• to have confidence, be confident
• to be bold
• to be secure
• to seek refuge, flee for protection
• to put trust in (God), confide or hope in
• to wait, hope, expect
• to lean on, trust in,

As I studied the verses in Proverbs on trust, I saw that they fell into 2 groups or addressed 2 common temptations:

1. The temptation to fear

Who hasn't been tempted to fear?
Who hasn't been afraid?

Life is full of the unknown-we actually control very little
So fear can easily grip us

Proverbs 3:21-26
21 My son, preserve sound judgment and discernment, do not let them out of your sight; 22 they will be life for you, an ornament to grace your neck. 23 Then you will go on your way in safety, and your foot will not stumble; 24 when you lie down, you will not be afraid; when you lie down, your sleep will be sweet. 25 Have no fear of sudden disaster or of the ruin that overtakes the wicked, 26 for the LORD will be your confidence and will keep your foot from being snared

Where does sound judgment come from? Where does discernment come from?

God and His Word: the fear of the Lord is the beginning of wisdom

We grow in sound judgement and discernment by fearing God, walking with Him, and learning truth from His Word. When we have His truth in our hearts, we find the blessings described in the passage.

Life, Safety, peace, rest, confidence… No fear
We don't look to the changing, uncertain circumstances; we look to the unchanging Savior of our souls!

This doesn't mean that disaster will never find us, Christians experience disasters: hurricane, flood, earthquake, wildfires touch Christians too.

What these verses are saying is that we do not walk in fear of what could happen; we do not allow fear of the unknown paralyze us.

God may spare you or may allow you to suffer, but either way, God holds our lives in the palm of his hand. We don't need to live in fear.

Corrie Ten Boon: Never be afraid to trust an unknown future to a known God.


2. The temptation to trust other things or people other than God

Proverbs 3:5-6
5 Trust in the LORD with all your heart and lean not on your own understanding; 6 in all your ways acknowledge him, and he will make your paths straight.

We are often tempted to trust in our own understanding of life.

The Message Bible puts it this way:
Trust GOD from the bottom of your heart; don't try to figure out everything on your own.

When it comes to uncertainties in life, we are tempted to try to figure it out on our own.
But what we need to do is keep our eyes on Him, walk in His ways and TRUST that He will work it out as he deems best

Our "understanding" is so limited that trusting God is actually the logical choice

Hudson Taylor, Missionary to China said: "God's man in God's place, doing God's will to God's glory will never lack for God's support."

This is a nice quote to put on facebook, but living it out is an example of complete trust in a faithful God.